During a recent yoga therapy class at the oncology clinic, I listened to a breast cancer patient talk about her chemo treatment experience. She said she was surprised at how little the treatments affected her. She said she felt fine, even right after treatment and that no one would have known about the chemo had it not been for her lack of hair. "I hope you realize how lucky you are," said one of the other students.
Indeed, the side effects vary depending on the drug, the person, and the stage of cancer. For most of the patients, I talked to, however, the experience was quite different from the one my student shared in class, and closer to my own. In my case, the chemotherapy involved two drugs, with each having four intravenous sessions, every three weeks. First, I had Adriamycin with Cytoxan and then Taxol followed by Herceptin, a wonder drug, as it was called then.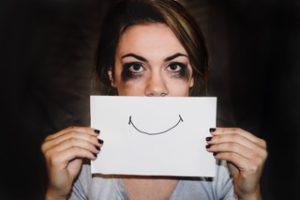 Prior to starting treatment, I received an information package from my doctor containing a list of possible side effects from the chemo. It included hair loss, vomiting, sores in the mouth, loss of appetite and signs of fever, chills and cough, tiredness and confusion. However, I went to my first session thinking, "I can do this!" But nothing had prepared me for the ordeal that spread over the next 18 months.
The first session wasn't too bad. I sat for four hours in a lazy boy chair, reading a book, talking to other patients in the room. The nurses were lovely; a very different experience from the time of my surgery. I felt human here. I felt like the nurses were conversing with me, rather than talking at me. There was a feeling of camaraderie and community that I suddenly belonged to. We were all tormented by the same thing, suffered the same thing and all was going to pass, eventually. We just had to endure it. There was even a bell we got to ring at the end of our chemo treatment.
After that first session, I got up and thought, "I am ok; there is not too much damage done! The next couple of days were rather difficult but I was able to do pranayama and asanas. By the seventh day, I was back to normal, participating actively in everyday life.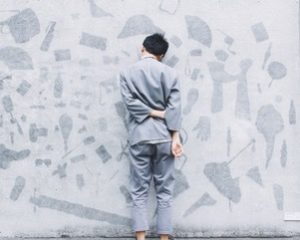 But the next six months were punctuated by a three-week ordeal. I dreaded the visits to the hospital for chemotherapy. After the second session, I decided to shave my head, as I would wake up in the morning with my pillow covered in hair. Actually, I didn't mind losing my hair. I quite enjoyed being bald. It was convenient during shower times and everyone complimented me on the shape of my head!
After the third chemo session, I got off the lazy boy feeling as if a truck had hit me. Every bone and muscle in my body hurt. I could barely walk and felt disoriented. As time went by, each session became more and more challenging. By the third month, I would spend the three first days lying in a stupor in bed, unable to function. Then I needed the next four days to come out of "mode zombie," to show interest in anything, to get out of bed and look out the window and somehow function slowly during the day.
And so a pattern emerged in my treatment. The first week was a total waste. I couldn't meditate; I couldn't read; I couldn't even watch TV. The second week I would recover slowly, perhaps go for a walk outside if the weather permitted, show some interest in life. But I couldn't do asanas anymore. I wasn't even able to meditate. When I sat to go within, I heard every cell in my body literally screaming at me. "What are you doing to us? Do you want to kill us all?" The only yogic tool left for me was slow and deep breathing…